in commerce and industry with B2B, B2C, and B2X business models.
at locations in the United States, Europe, Asia, and Australia.
and the only independent e-commerce software provider.
Who is Intershop for?
Intershop caters to every type of industry and adapts to every type of business—from fast-growing start-ups to innovative SMEs and established global corporations.
Start-ups
"The Intershop platform fulfills our need for an innovative yet cost-effective solution that is flexible and scalable enough to help drive our future growth. We also appreciate the incredibly short project time frame, which helped to enable our rapid market launch."
FLORIS JAN CUYPERS, FOUNDER AND MANAGING DIRECTOR OF ZAMRO
SMEs
"The ability to scale globally is a major priority for our company. The internationalization options and subscription functionality in Intershop Commerce Management B2X are a perfect fit with our business and marketing strategy."
PEYMAN PAKZAD, SENIOR DIGITAL MANAGER INTERNATIONAL AT BRITA
Global corporations
"We opted for a solution that is affordable and easy to use. The modular structure of the Intershop platform allows us to extend the online functionality as required—without the expense of reconfiguring the software solution."
DANIEL KASCHULA, GLOBAL PROGRAM MANAGER E-COMMERCE AT MIELE
Renowned industry analyst confirms Intershop as a leader
Intershop has been cited as a Leader in B2B commerce suites in the report, "The Forrester Wave™: B2B Commerce Suites, Q1 2017" published by renowned industry analyst firm Forrester Research, Inc. On top of solid and well-built commerce features, Intershop demonstrates a strong technical road map and a selectively deep ecosystem of partners and developers.
One of the first vendors in the B2B e-commerce space, Intershop has spent years honing its platform's feature set and building impressive functionality into its out-of-the-box offering. Intershop Commerce Suite offers functionality that not only rivals but in some cases bests its enterprise class Java-based competitors.
The Forrester Wave™: B2B Commerce Suites, Q2 2015
More power for your business
Intershop Commerce Suite empowers your company to implement digital commerce and digitalization projects quickly and easily. Across all departments your business and IT teams benefit from Intershop: Intershop for management, for sales and marketing, for e-commerce and customer service.
A complete solution for more efficiency
Our solution adapts flexibly to your specific business and distribution models as well as your international organizational structures. With our multi-store concept, you can serve multiple markets and target groups from a single source and easily implement separate product portfolios, support diverse target groups, and realize multiple internationalization and localization strategies.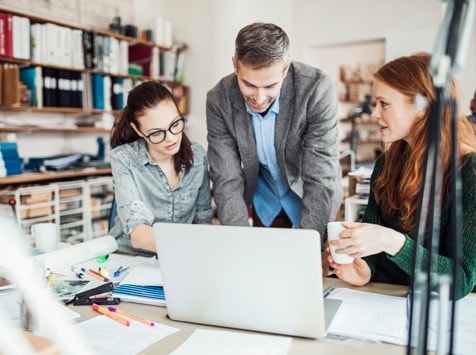 Relevant offers at the right time
Reach your target audience with personalized content and relevant messaging. Plan effective campaigns and use Design View to produce new landing pages quickly and easily. Create new customer segments, promotions, personalized offers, product bundles, recommendations, and content with maximum ease—all tailored to your specific target groups.
Shopping experiences that convince
Create the perfect shopping and service experience at every stage of the customer journey and use our solution to take your digital business further. Boost conversion rates and customer satisfaction with compelling shopping environments and efficient purchase processes. Impress your customers with sophisticated self-service functions, while improving the efficiency of day-to-day tasks.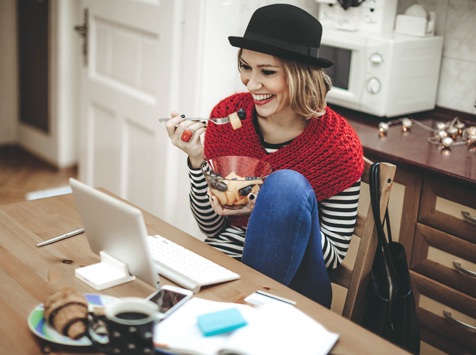 From developers for developers.
With our managed micro-services architecture and RESTful Synaptic Commerce APIs, you're ideally equipped for the next generation of digital commerce. Intershop combines the best of two worlds: comprehensive and sophisticated best-practice functionality, plus our flexible micro-services architecture and cloud-first approach. This is our guarantee for flexible, rapid deployment, and seamless scalability even at peak loads.
New Potential for Your B2B Sales
Intershop Commerce Suite is the ideal complement for your sales and field service organizations. Orders are aggregated from all channels in a single 360-degree profile, thereby allowing you to leverage additional sales opportunities. With support for master purchase agreements, budget and cost center management, and individual negotiations, your customers have greater freedom when designing their digital procurement processes. They also benefit from 24/7 online access to you and your sales staff.
Your Customer in Focus
One-on-one advice and order entry via chat, e-mail, and phone; online co-browsing; and a digital customer portal with tailored information and self-service features—Intershop Commerce Suite gives you the tools you need for the kind of efficient, personalized service that today's customers expect. Guide thems through your products and services, help them edit their shopping carts, and take orders by phone.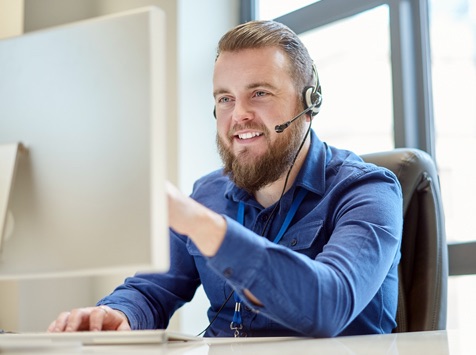 Why Intershop?
Serve your customers and partners individually and efficiently, retain them in the long term and grow profitably with them.
We align your digital sales to maximize customer benefit and efficiency.
We bring you successfully live faster than our competitors.
We provide you with the best functionalities "out of the box".
We offer you the lowest total cost of ownership and fastest possible profitability.
We guarantee maximum technological flexibility and scalability.
Our DNA is 100% digital. More than 300 customers worldwide benefit from our expertise—from ambitious start-ups to innovative medium-sized companies and large corporations.