Next Level customer experience en rendement naar een hoger plan
Wees de concurrentie voor door een betere en frictievrije klantervaring en een uitmuntende service. Focus op maximaal rendement en onderscheidend vermogen. Hoe? Dat ontdekt u tijdens Raise the Bar 2018, de 3e editie van het jaarlijkse Intershop-evenement, dat dit jaar plaatsvindt op donderdag 15 november in the Club te Aalsmeer. In een interactieve setting heeft u de mogelijkheid concrete stappen te zetten naar een next-level customer experience en naar meer rendement uit uw investeringen in e-commerce.
Schrijf u nu in en stel uw persoonlijk programma samen.

Praktijkervaringen – Praktische ervaringen en leermomenten staan centraal. Discussieer met e-commerce-specialisten van Daily Fresh Food, Coop Supermarkten, Royal IHC, Kruitbosch/Cortina, JUMBO and Wurth

Speeddating – Arrangeer via de event app een speeddate met één van de 150 deelnemers tijdens het event

Visie – Luister naar alle ontwikkelingen bij en door Intershop. Ontdek samen met CEO Jochen Wiechen hoe Intershop u kan helpen de klantervaring naar een nieuw niveau te tillen

Netwerken – Maak contact en wissel informatie uit met de andere bezoekers, live of via de speciale event app
Verdieping – Verdiep uw kennis tijdens de diverse Intershop In-Depth Tech-sessies

Innovatie – Ontdek de nieuwste innovaties die het rendement van uw e-commerce-omgeving verbeteren en de customer experience naar een nieuw level brengen

Interactie – Bespreek uw specifieke uitdagingen en vragen met de experts van Intershop en haar partners

Ontspanning – Relax aan het eind van de middag van Crazy Piano's (Fleur Raateland) en geniet van de netwerkborrel
Netwerk App
Nadat u zich ingeschreven hebt ontvangt u informatie over het downloaden en gebruik van de speciale Network App. It's easy. In de app kunt u zich aanmelden (bijvoorbeeld via uw LinkedIn account) en vervolgens:
De tracks selecteren waarin u geïnteresseerd bent
Vooraf informatie ontvangen over de gewenste onderwerpen
Meepraten over topics, meedoen aan polls, vragen stellen en wensen delen met sprekers
Contact leggen met andere deelnemers en interesses aangeven waarover u met andere bezoekers contact wil leggen om ervaringen te delen en vragen te stellen
Keukentafel expertsessies
Aan de keukentafel met Intershop Experts
Gedurende de lunch zijn er diverse Intershop Commerce experts van Product Management en Innovatie aanwezig. De beste ideeën staan op de achterkant van een biertviltje toch? Samen met maximaal 3 andere gasten, kunt u in een half uur uw vraag bespreken en krijgt u gericht advies op uw eigen bierviltje.
Onze Intershop Experts
12:00- 13:00
Ontvangst met lunch + expert sessies
13:00 - 13:45
How Intershop stays ahead as an e-commerce-leader
Dr. Jochen Wiechen, CEO Intershop Communications AG
13:45 - 14:00
Pauze
14:00 - 14:45
Break-out sessies I - Maak een keuze uit 4 sessies


Track 1 - Zo komt Jumbo Supermarkten tot de ultieme omni-channel customer journey!
Herman Meijer, Manager user experience en manager van de product owners, Jumbo Supermarkten
Track 2 - Maak het verschil met een customer-centric digitaal platform en online managementtools
Gerco van Leeuwen, E-commerce specialist, Würth
Track 3 - Daily Fresh Food – Zo maak je je bestelomgeving echt onderscheidend!
Roel van Alebeek, Solution Architect, Daily Fresh Food
Track 4 - Zo haalt u meer uit Intershop 7.10! (engelstalig)
Yuliya Myshynyova, Sales Solution Engineer, Intershop Communications AG
Tobias Giese, VP Digital Solutions, Intershop Communications AG

14:45 - 15:15
Pauze
15:15 - 16:00
Break-out sessies II - Maak een keuze uit 4 sessies


Track 5 - Alles uit de kast voor de ultieme persoonlijke shopervaring!
Jop van Sommeren, E-Commerce Manager, Coop Supermarkten
Track 6 - Royal IHC schudt de maritieme markt op met een nieuw digitaal commerce-platform
Maaike de Rover, Manager ShipSupport, Royal IHC
Track 7 - De digitale fietsroute van Cortina & Kruitbosch
Jolien Mars, Programmamanager e-commerce, Kruitbosch
Track 8 - De architectuur-geheimen voor een nieuwe generatie digital commerce (engelstalig)
Nils Breitmann, Principal Enterprise Architect, Intershop Communications AG
Tobias Giese, VP Digital Solutions, Intershop Communications AG

16:00 - 16:15
Pauze
16:15 - 17:00
Culture eats commerce-strategy for breakfast
Prof. Dr. Isabell Welpe, Professor of Strategy and Organisation, Technische Universiteit van München
17:00 - 18:00
Drinks, Bytes en Crazy Piano's (Fleur Raateland)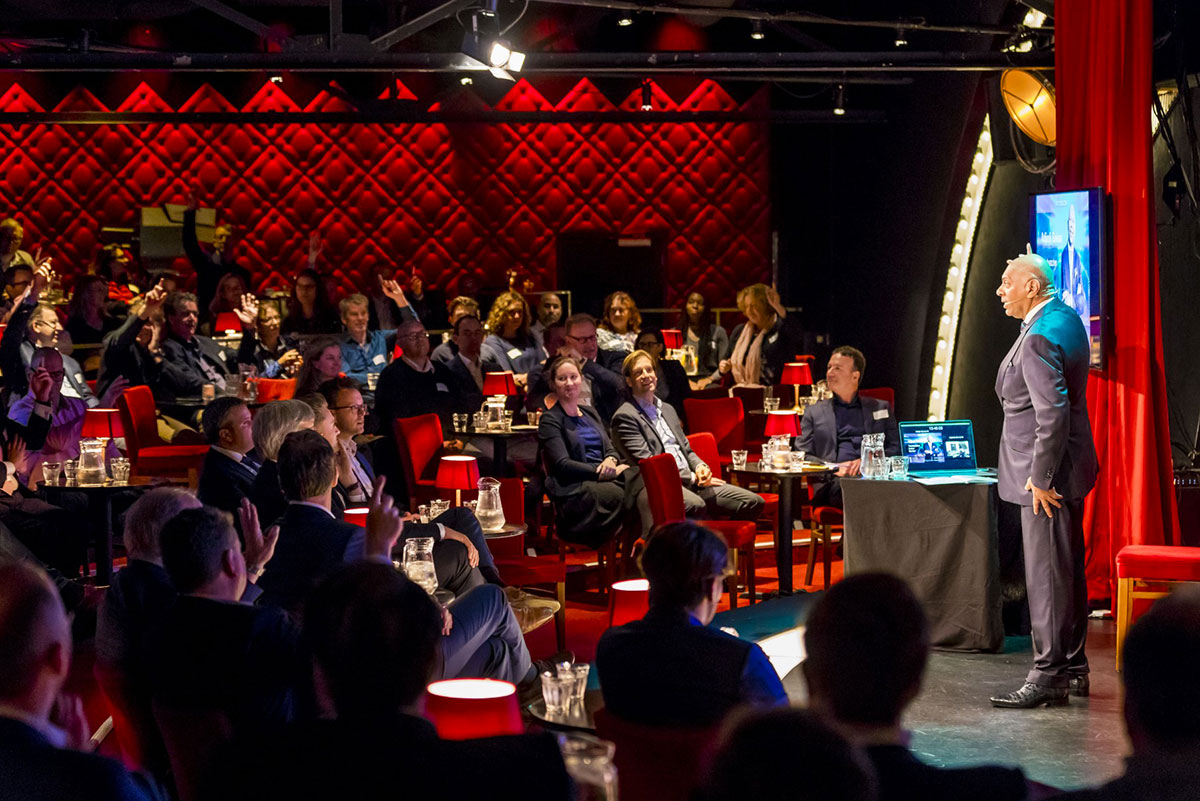 Locatie: The Club
We zijn te gast bij The Club in Studio's Aalsmeer, een spannende cabaretclub, waar menig TV-show is opgenomen. Perfect geregeld en gezelligheid met zitplaatsen rondom een klein podium.
Adres
van Cleeffkade 15
1431 BA Aalsmeer
Tel: 0297 – 753 600
Parkeren
U kunt eenvoudig voor de deur parkeren bij Studio's Aalsmeer. De parkeergarage biedt plek voor ca. 1000 voertuigen.
Heeft u vragen? Neem dan contact op!

Harold van der Horst
Marketing Director