The Digital Imperative
Today's "connected" consumer is well informed, almost all-powerful, and highly self-confident—and has clearly defined, uncompromising digital expectations: "Give me everything, always, anywhere, and in real time!"
If you want to win, you have to know the rules of the game. Get the Intershop white paper titled "Digital Transformation – How to Turn Your Business into a Digital Powerhouse" and discover how to lead your company into a successful digital future.
As the world goes digital, everything revolves around the omnipresent customer. For your business to succeed, you have to win the race for these demanding customers. Here's how to do it:
Empower your employees: keep pace with your digital customers by equipping staff with leading-edge technology to meet emerging customer expectations – ideally in real time.
Strengthen customer loyalty: create seamless customer journeys that your customers can control.
Transform your products: collect and utilize all available data on your products and services. Use the insights from that data to align your offering with customer wishes.
Optimize your processes: improve the flow of information throughout your business. Manage your resources more effectively and synchronize your business processes.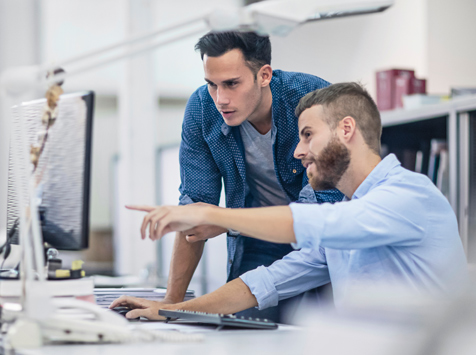 Get clarity
Decide which digital technologies can help you now—and which need more time to mature. Always look for new ways to create an even better customer experience.
Don't collect unnecessary data
Data is obviously a crucial component in a digital world, but if you don't know how to discriminate, it can bog you down. Discover which information is genuinely important for your customer relationships.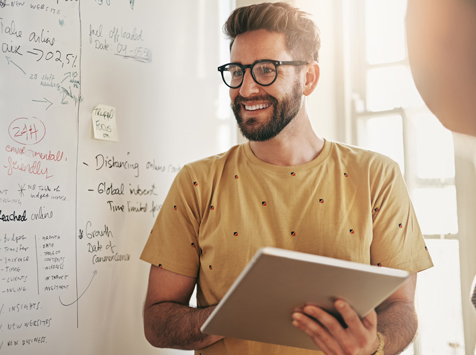 Make sure everyone is on the same team
It's difficult to manage the transformation of your business if the criteria you use to monitor performance aren't focused on improving customer satisfaction across the entire organization. From CIO to service staff, everyone should know how to create the perfect customer experience.
How we can digitally transform your business
1
Strategic and Digital Consulting
Get the fastest possible ROI as well as long-term planning security.
2
Technology
An industry-leading commerce solution at the heart of your digitalization process.
3
Professional Services
Reduce your workload and create time for what really matters: your core business.
Digital Transformation Resources
To remain competitive and survive in constantly changing global markets, you have to be the fastest, most convenient, and most reliable partner available.

CEO, Intershop Communications AG